Daniela Pozzi Pavan
Assistant Professor of Instruction in Italian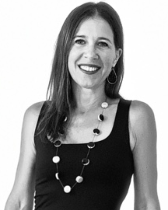 (847) 467-1448
Crowe 2-145, 1860 S Campus Drive
Daniela Pozzi Pavan, Assistant Professor of Instruction in the Department of French and Italian, graduated in Law at the University of Milan, Italy. She holds a Master's Degree in International Business Law and a Master's Degree in French Civil Law. In 2019 she completed a Master's Degree in Teaching Italian as a Foreign Language at the Università Cattolica del Sacro Cuore of Milan with a final dissertation entitled "Beauty and Creativity in an Italian Language and Culture Course."

Daniela currently coordinates and teaches the Elementary Italian sequence and the Intensive Italian course. For several years, she coordinated and taught the Intermediate Italian sequence. She designed an upper-division language and culture course in Business Italian and an introductory course in Italian in the Business World.

Her interests lie in Foreign Language Pedagogy and Second Language Acquisition with particular attention to content-based instruction and curriculum development aimed at enhancing students' involvement, motivation, and lifelong learning.

Daniela is a member of the Undergraduate Language Grant Review Committee (ULG) and the Council on Language Instruction (CLI). She serves as the CLI Advisory Board Representative for the French and Italian Department. As co-chair of the Meeting and Orientation Committee (MOC), she oversees the annual organization of several workshops for all language faculty at Northwestern. She participated in the establishment of the Bocconi-Northwestern Exchange Program.

She has taught a broad range of courses at different levels of language instruction both in U.S. and Italian universities. She has taught courses at the Università Cattolica del Sacro Cuore of Milan and at Università degli Studi of Bergamo, Italy. Daniela has also taught advanced Italian courses with a focus on Italian culture and cooking and on Italian contemporary films at De Paul University and 100-level courses at Loyola University.
Back to top