Thomas Simpson
Associate Professor of Instruction Emeritus in Italian
PhD, U Chicago, 1998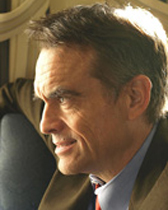 Thomas Simpson, Associate Professor of Instruction in Italian (Phd U Chicago 1998), teaches beginner Italian courses. Translator of theatre by De Filippo, Pasolini, Strehler, Martinelli, Baliani, Paolini, La Ruina, Maraini, Valentini and others. Has taught on Theatre for English Department, Kaplan Humanities Institute, and Chicago Humanities Festival. Courses for Italian include student-created Futurist Performance and the Teleromanzo course, in which students created and filmed a parody of an Italian soap opera. In 2005 he brought Teatro delle Albe to Chicago for a residency at NU and performances at the Museum of Contemporary Art; in 2009 brought Marco Baliani to perform his monologue about the Moro assassination,Corpo di stato; in 2014 brought Teatro delle Albe to Chicago for performances of Noise in the Waters.
In 2010 Simpson published Murder and Media in the New Rome (Palgrave, 2010).
In 2004 he organized a campus wide teach-in dedicated to the Abu Ghraib scandal.
He is author of a blog about the disease attacking the ancient olive trees of southern Italy.
Back to top